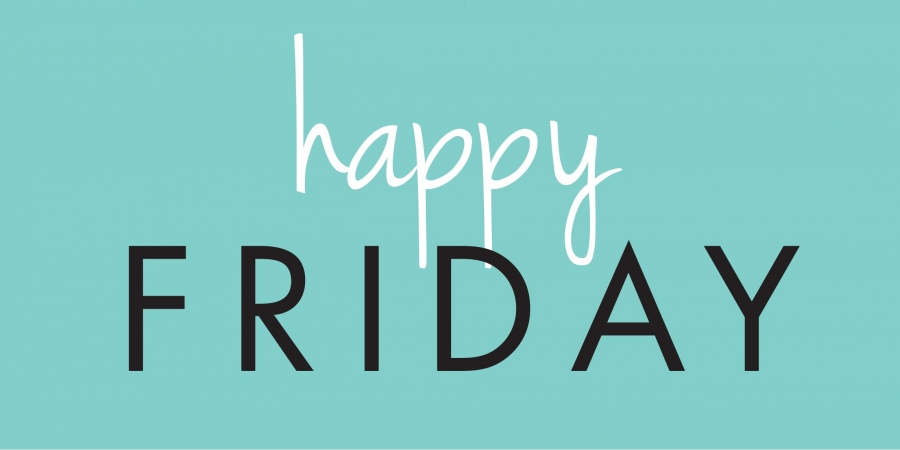 I love Fridays as I'm sure most people do. Here are my top

5

reasons why I love Fridays:
1. I can sleep in on Saturday morning
2. Cook's night off! We normally have fish and chips, pizza or indian take-out for dinner (or even better, like tonight, we go to Grandma and Grandpa's house!)
3. My favourite renovating shows are on TV
4. I can have a glass of wine and relax...no homework to check, no school bags to pack, no gym bags to find...bliss!
5.It's Foodie Friday!
Thank you to Michael at Designs by Gollum for hosting this weekly foodie event. Not only do people share some amazing recipes but they post the most stunning pictures too. I can't wait to get my new camera!

Today I would like to share a recipe for Strawberry cake. I love strawberries and we seem to have an abundance of them at the moment and they are so sweet and juicy. I had so many at one stage though, that I knew I had to eat them quickly or they would go, well, yucky. So I tried to find some recipes for a strawberry cake but they all required packet cake mix and strawberry jello mix and I had neither of these things. Finally I just adapted a recipe I already had for a banana cake and here it is...

First, I preheated the oven to 325/170 degrees.
I wanted to use my heart shaped tin so I lined it with baking paper and sprayed it with oil just in case.
I placed about 2 cups of strawberries that had been cleaned and hulled in a microwave safe dish with 1/4 cup of water and zapped them for about 2 minutes on medium heat. These measurements are not accurate because I used a very large punnet of strawberries that I purchased from the markets a few days before.
I then put 3 cups self-rising wholemeal flour, 3/4 cup white chocolate chips and 1cup of white sugar in a mixing bowl with 1/2cup of vegetable oil and mixed these ingredients together. When the strawberries had cooled down a little I added those to the mixture along with 3 teaspoons of pure vanilla extract and 4 large beaten organic eggs. After mixing everything together I poured the batter into the tin.
Here is a random picture of my coffee cup...my kids bought it for me for Christmas one year.
I baked the cake in the middle rack for about 35-45 minutes...you always have to check these things yourself...I tend to use the old "stick the skewer in the middle of the pan" trick but many people favour the "top springs back when gently pressed with your fingertips" method.
When cooked to perfection I let it sit for about 10 minutes.
Then I placed the cake on a wire rack to cool for about 10 minutes, top side up.
This cake needed to be shared-it was huge-way to big for my little family of 4. So I packed it up to take to my parent's house to share it with my family.
It would have been delicious with some frosting of some kind but I just iced it with a basic icing made with powdered sugar and water and covered it with more strawberries and served it with vanilla bean ice-cream. The cake was still a little warm so the icing didn't stick, but I really suggest serving it warm.
"Doubtless God could have made a better berry (than the strawberry), but doubtless God never did."
William Allen Butler (US Lawyer and writer)
We shared this strawberry cake between 6 adults and 4 children and look at what was left at the end of the night....
I don't want to boast but it really was yummy!
It was so nice to see you today-thanks for visiting me in my little corner of the world Down Under. See you over at
Designs by Gollum
for some more foodie delights!
Best wishes for a happy weekend.