G'day sweet friends and welcome to another
Say G'day Saturday Linky party!
I hope you have had a wonderful week. Can you believe that it's Saturday already? This month is just flying right by isn't it? It seems like only yesterday that we were getting on a plane and flying to Paris and London for our Christmas vacation. I guess that's why I've been looking at all things London online lately and why I have featured one of my favourite British designers on my blog this week.
If you haven't seen my post on Kit Kemp's London Townhouse and some of the gorgeous rooms she has decorated for the hotels she operates here's a sneak peak! To see more just click here.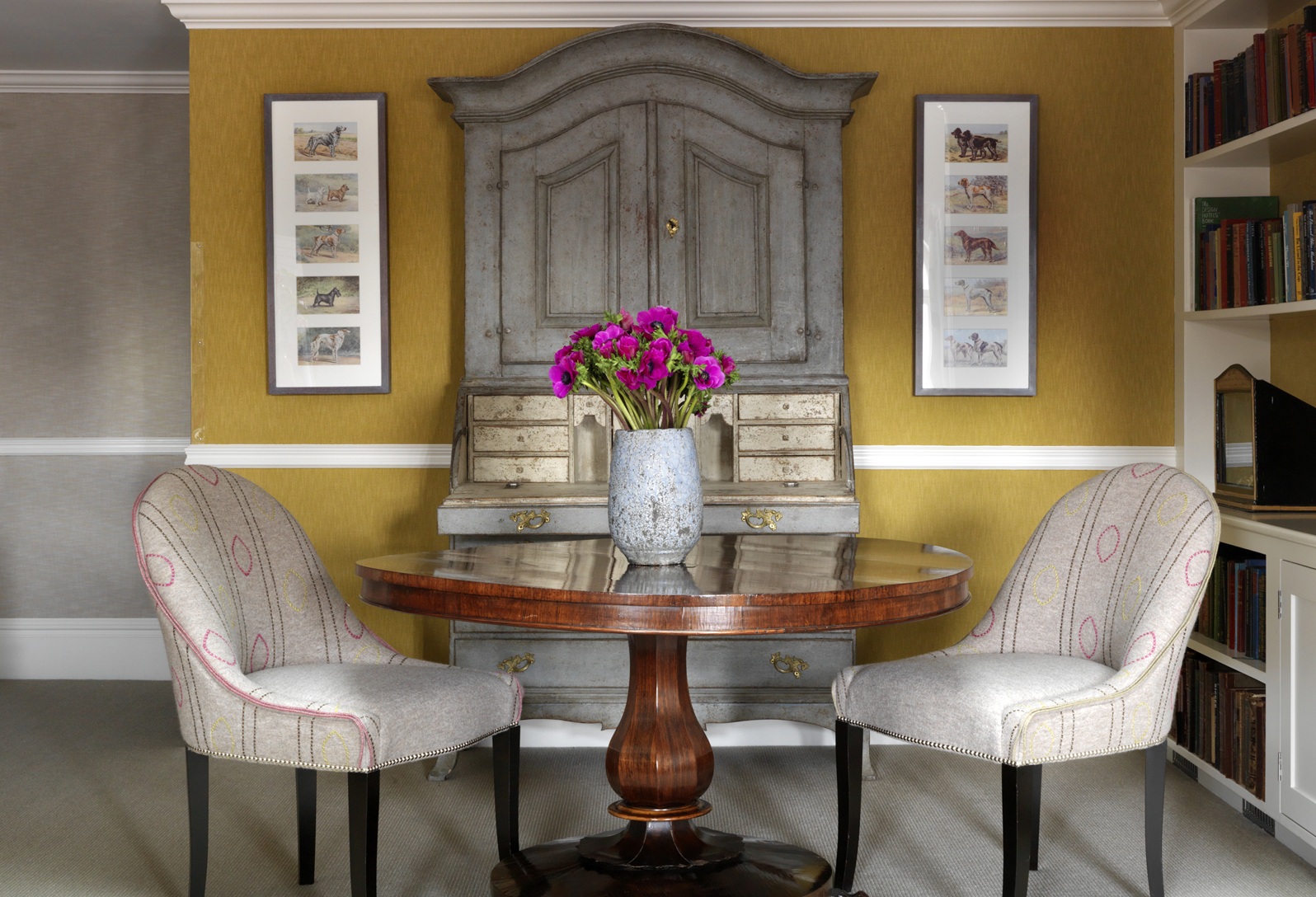 Onto this week's Fabulous Features! Thank you SO much to everyone who joined in and shared so many wonderful ideas, projects, recipes, tips and tutorials. It's always so hard to find only five Fabulous Features each week as there are SO MANY amazing ideas out there.
This week I have chosen to feature some wonderful projects that were all inspired by Pinterest!
Just click the picture to be taken straight to the post....
Please don't pin from here!
How to Use Pinterest to Meal Plan - the Paperless Way. Via +Kelly Miller
Thank you so much for joining in with last week's party ! Please feel free to grab an "I Was Featured" button!
Just a quick reminder now about....
The Pinning Bloggers Master List is a central list of Blogging Pinners where we can all find each other's Pinterest pages more easily.
Now, let's get this week's party started!
If you have been crafting, baking, planning, gardening or organising a party this week I would love it if you could share your favourite post of the week with me at this weekend's Linky Party.
You can link up a post about your favourite recipe, craft, idea, tutorial, Instagram pics, DIY projects or even your own linky parties. Just add the url of your particular blog post that you would like us to visit to the Linky tool below.
Feel free to grab the code for the Say G'day Saturday button and add that to your post so that your readers might be able to find other bloggers who would like to Say G'Day! I'd also love it if you could tweet about the party and add #SayGDayParty to your tweet!
Please note: by linking up to the Say G'day Party, you are giving me permission to use any part of your post, including pictures, in feature posts on Natasha in Oz. I may also feature your posts on Facebook, Twitter and Pinterest with all credit being given to the original source.
Don't forget about Project Say G'day!
Can we try visiting as many people as possible and leave a
really quick comment
just to let our friends know that we've visited? You could say something simple like
"I'm just stopping by to Say G'day from the Say G'Day Saturday Party. Have a beautiful day and see you again soon!"
and then
follow that blogger
somewhere, somehow. I think
Google+
is a great place to start and it's definitely
the
place to find new bloggy friends, to find enormous support, build a friendly community and of course, it will really help build your profile and help with
Search Engine Optimization!
To make things easier for everyone it would be wonderful if you could also
turn of your word verification
too! It takes such a long time to do it and I know that many people just won't comment if you have it on. I don't have it on my blog and Blogger do an amazing job filtering the nasty spammers!
Let's try and Say G'day to as many people as possible this weekend!

If you are on Instagram and would like to join in with my Say G'Day Saturday project over there I'd be so thrilled! Just add the hashtag #saygdaysaturday to your posts this Saturday!
#SayGDaySaturday

Thanks so much for visiting today and don't forget to Say G'day!

Best wishes,
Natasha In Oz