Happy FriYay
sweet friends
!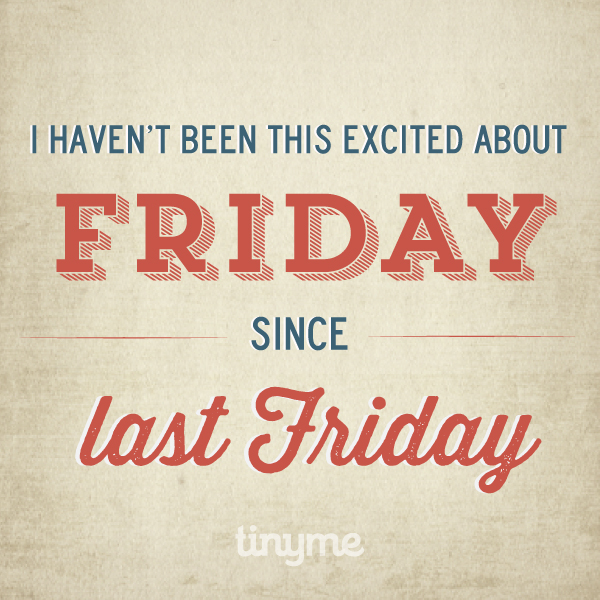 (Image via Tiny Me)
I hope you have had a fabulous week and are ready for the weekend. I'm sooooo excited because tomorrow I'm heading down to Canberra to spend the weekend with Madeleine. I can't wait to see her and spend some quality time with my girl.
I've found a few Friday Favourites to get into a 'weekend' frame of mind. Hope you like them too!
Favourite Music: Reset + Refresh playlist from Anthropologie
Wedding Sparrow
Favorite Outdoor Room: Poolside at my place!
Via my Instagram
Favorite Fashion Item: Navy and Mint set created by The Life of the Party. Found at Polyvore.
Favourite Beverage: Blackberry Bramble Smash
Buggy Designs
Favourite Sweet Treat: Funfetti Fudge
Studio DIY
Favourite Healthy Treat:Korean Grilled Chicken Breasts
Skinny Taste
Favourite YouTube Clip: Evolution of Mom Dancing with Jimmy Fallon & Michelle Obama
What a very cool First Lady. I wish I had her moves!
What are you up to this weekend?
Please let me know in the comments!
Don't forget about the weekly
Sundays Down Under linky Party!
I hope you can join me this Sunday for my weekly link up where you can share anything and everything! If your post is
Family-Friendly
it's welcome at the #sundaysdownunder link up!
Have a great weekend and see you again on Sunday!
Best wishes,
Natasha In Oz